Blue Area
Countries included in this area are:
Albania, Austria, Bosnia, Bulgaria, Croatia, Greece, Ireland, Kosovo, Liechtenstein, Montenegro, Netherlands, North Macedonia, Serbia, Slovenia, Switzerland, Turkey and United Kingdom
Blue Semifinal
Show takes place in
Tuzla (Bosnia and Herzegovina)
Winners
of the Semifinal shows will perform in the
European Final in Rome (Italy).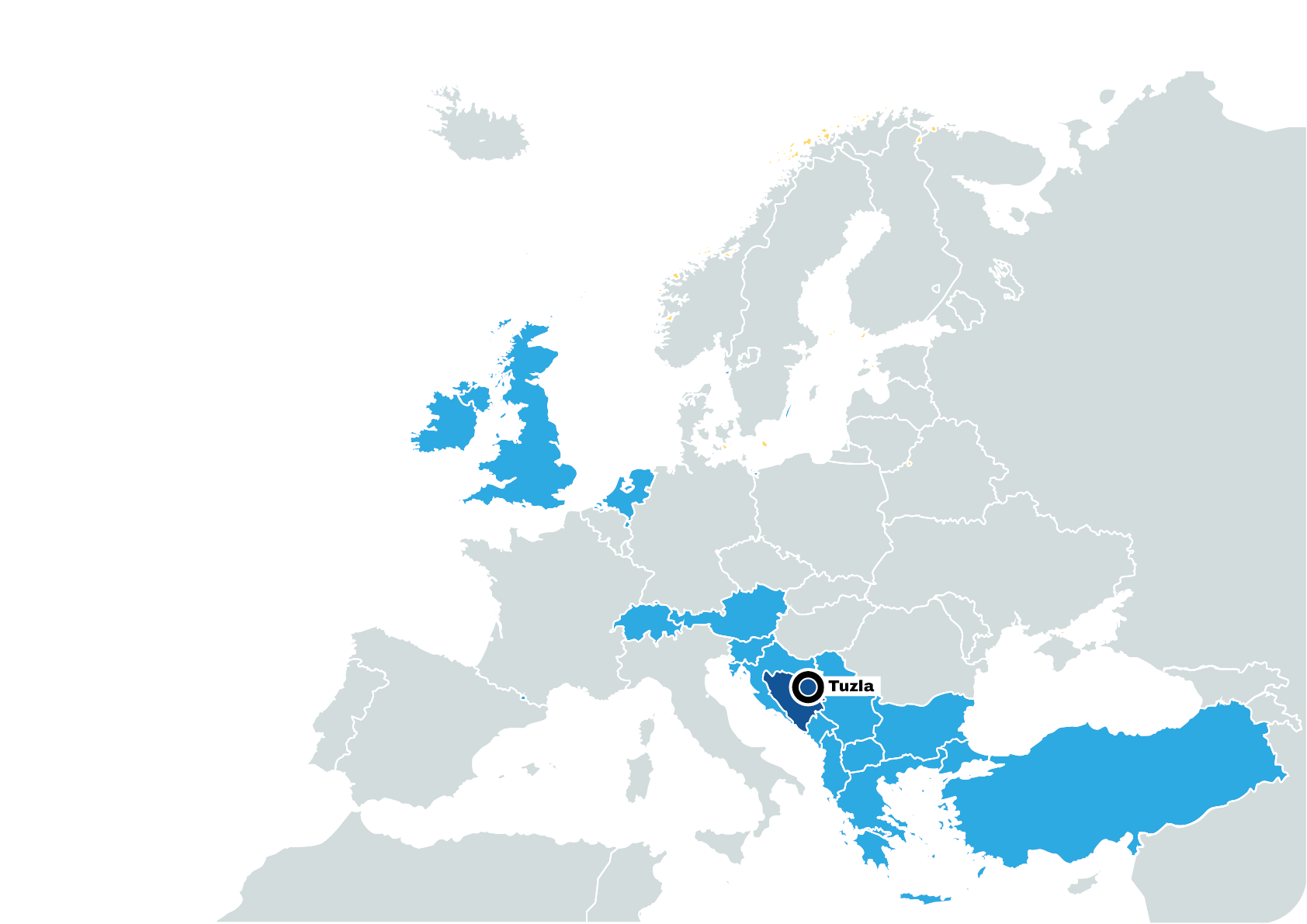 ---
Jurors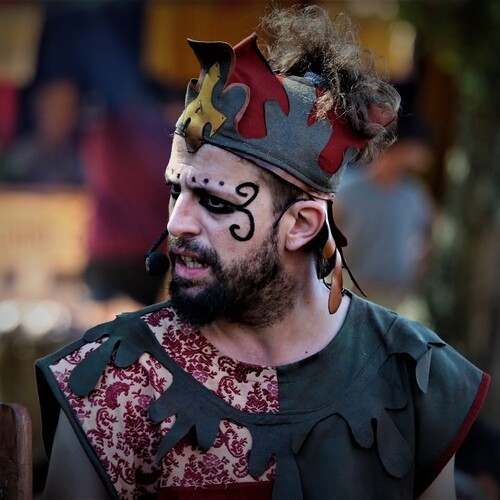 Diogo Bastos Pinho

Diogo Bastos Pinho, a multidisciplinary artist, started his professional career in 2007 in Teatro Experimental do Porto. After that, in 2010, he founded his company Teatro em Caixa, where he works today. He is an actor, musician, puppeteer, stage manager, and play writer. In his early career, he learned circus disciplines from Frasier Hooper (UK) and Ivan Prado (ES). In his art, he goes for the Dadaistic approach, and as a stage manager he knows how to put on a good show.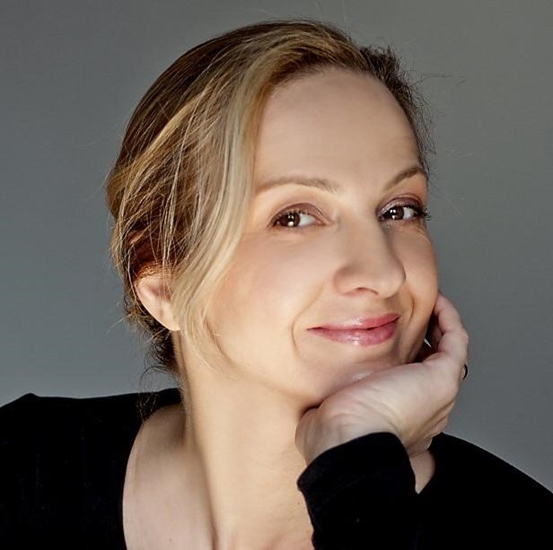 Selma Alispahic

Selma Alispahić is born in Tuzla (1970). She graduated Acting at the Academy of Performing Arts in Sarajevo in 1990, as the best student of her generation. After graduation, she became a member of the National Theatre Sarajevo. From 1992 to 1997, she lived and worked in London, where she played at the Royal National Theatre, Theatre de Complicite, Young Vic Theatre, and Royal Festival Hall. As of 2003, she is awarded the status of the Principal Actress of the Sarajevo War Theatre SARTR. Besides the numerous awards for the best actress and best roles, in 2018 she received the Honorary award "Actress of Europe 2018" from The Artistic Committee of the International Theater Festival Actor of Europe.
---
Prizes
WINNER OF THE SEMIFINAL SHOW

MArteLive Europe Cash Prize
Cash Prize of € 300
Brought to you by MarteLive Europe

MArteLive Europe Travel Grant 
All travel costs to Rome covered to reach the MArteLive Europe Final Show and the MArteLive Biennial, both taking place on December 7-8-9, 2021.
Brought to you by MarteLive Europe
SEMIFINAL SHOW -  SPECIAL PRIZES
Artists selected by the Jury among the Semifinalists

MArteLive Art in Progress
1 Week Stay at Art Residencies in Italy, Bosnia and Herzegovina, Lithuania and Poland in the Summer of 2021, for artists selected by the Jury.
Brought to you by:
* ProCult in Italy and Poland
* Tuzla Live in Bosnia and Herzegovina
* Kintai Arts in Lithuania


IMPATTO TEATRO Prize
1-week Art Residency in Cagliari (Italy), with the possibility to create a public show in collaboration with the theatre company Impatto Teatro (ITALY)

Veronica Rodriguez Prize
Collaboration to create a performance in the next online show of Veronica Rodriguez (PUERTO RICO - USA)

Caterina Genta Prize
1-hour online coaching with Caterina Genta about the body as a medium in performing arts (ITALY)
MARTELIVE EUROPE  FINAL  SHOW - SPECIAL PRIZES
Artists selected by the Jury among the Finalists - European and Italian contests

Scuderie MArteLive Prize
Up to 4 engagements in festivals in Italy such as Tolfarte Festival, Arte in strada a Mirabello, Rome Buskers in Town, Carpineto Buskers in Town, for up to 1200 € gross cachet to be agreed with the festival organizations (ITALY)

ATCL Lazio Prize
One gig in Italy in the events season 2022/2023 organized by the leading promoter ATCL Lazio (ITALY)

MArteFunding Prize
Possibility of free access to the crowdfunding platform www.martefunding.org to launch your own campaign, receiving a bonus promotion worth 500 €

Biennale MArteLive Prize
Participation in the 2023 MArteLive Biennial in Rome (ITALY)