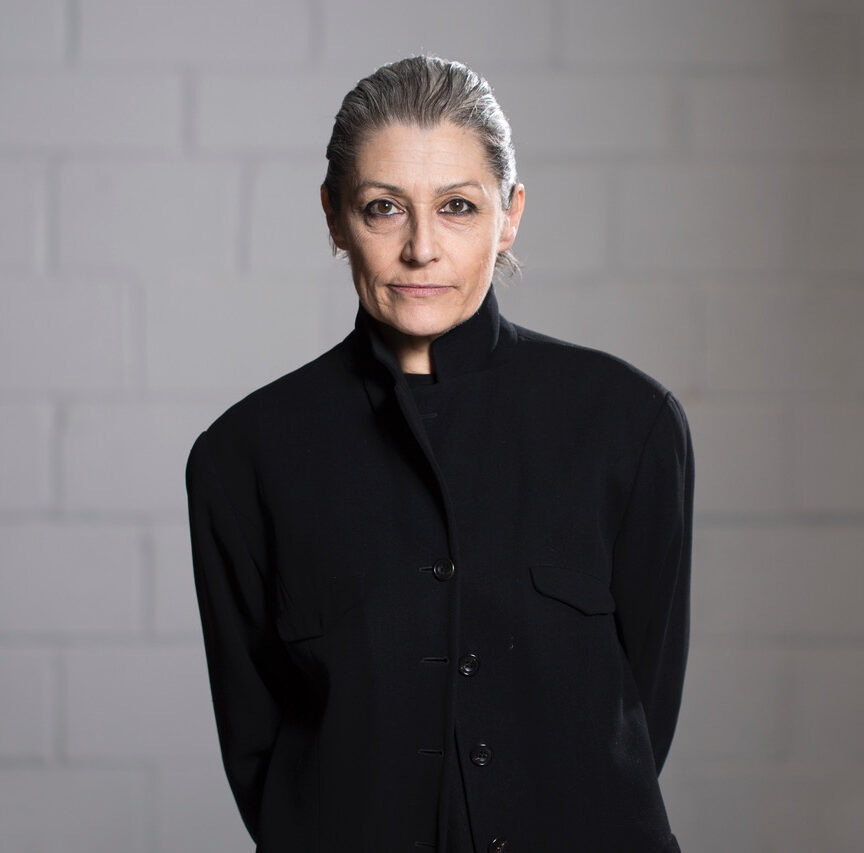 Cristina Caprioli                       

Stockholm, Sweden

Raised in Italy, for years dancing in Germany and the United States, since the mid 80s resident of Stockholm, Sweden, where in the late nineties she founded ccap, still base of all her work. Cristina Caprioli works with choreography in multiple forms and formats: stage performances, installations, exhibitions, films, publications, as well as research, festivals and community projects. Whilst teaching and touring nationally and internationally. After decades of critical work, Caprioli has gained the position as one of Sweden's most consistent choreographers. Her work is marked by precision, complexity, rigor and ease. Each of her work claims, but also generates attention and intra-active reciprocity. For the benefit of a shared experience of art. Cristina is Professor of Choreography and has received a number of honorable grants and prices.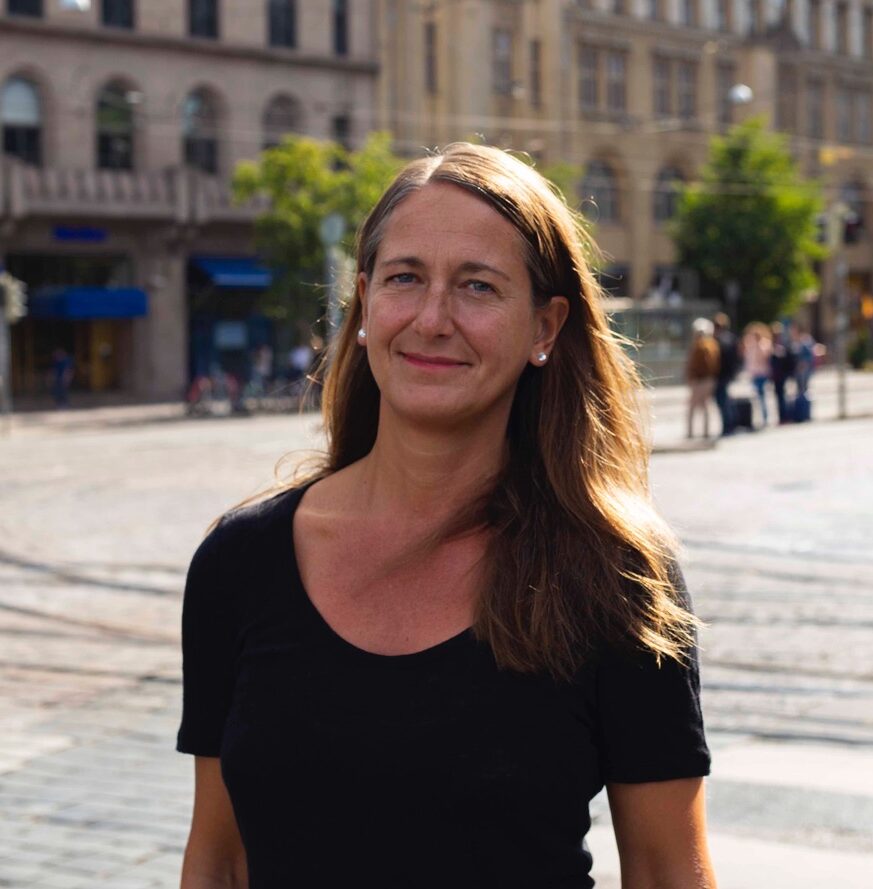 Kerstin Schroth                       

Berlin, Germany – Paris, France

Kerstin Schroth, is a curator and arts manager and lives in Berlin and Paris.
She was appointed as artistic director for the contemporary dance festival Moving in November, an annual festival taking place in Helsinki, Finland in 2019. And signs responsible for the program during the next three years.
From 2006 to 2019 she has been working as the company manager of Great Investment, the company of the Danish choreographer Mette Ingvartsen.
She lectures at the university of Gießen, K3 Hamburg, Sommerakademie Berlin and the University of Dance and Circus in Stockholm. Her courses include curatorial concepts, production development, distribution and tour organization, as well as the communication between artists and curators.
In 2006 she founded the annual festival sommer.bar under the festival Tanz im August and curated it for 6 years.
During a period of 10 years, she worked as production manager for international festivals such as: Tanztheater International (Hannover), Tanz im August (Berlin), Poker im Osten and Context#3 – Learning by doing at Hebbel am Ufer (Berlin).
She has worked in long and short-term collaborations with performing artists such as: Lindy Annis, Paul Gazzola, Frauke Havemann, Sasha Waltz and Gérald Kurdian.
She graduated in Cultural Studies at the University Hildesheim, Germany.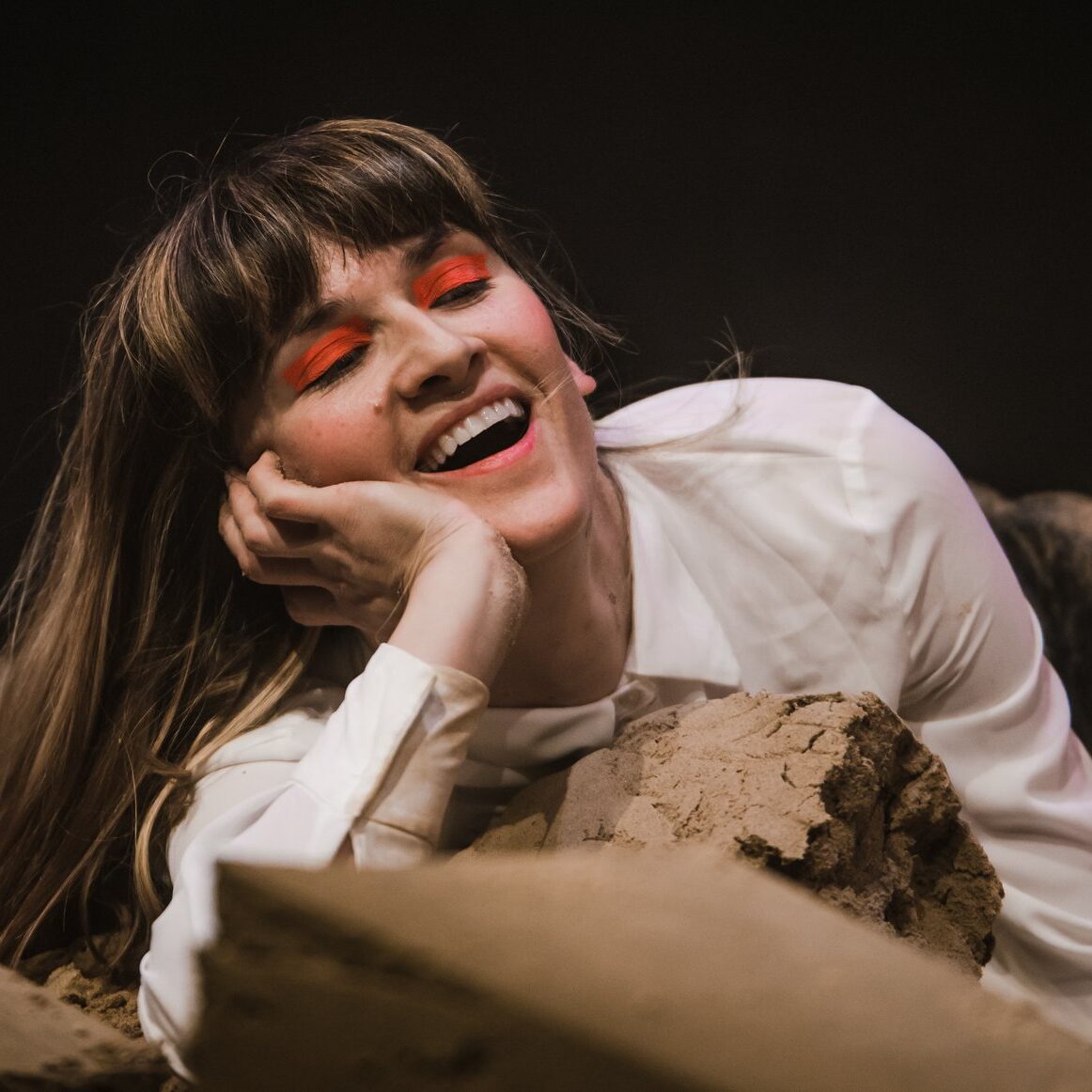 Sabina Scarlat;                       

Brussels, Belgium

Sabina Scarlat was born in Romania, where she studied ballet at the National Conservatory of Bucharest. She has a degree in psychology from the ULB University of Brussels and practiced as a psychologist specialized in Lacanian psychoanalysis. In 2010, she returned to her first love by becoming the artistic director of Garage29. She learned from great choreographers and directors whom she invites to work and research in the studio, such as Lisi Estaras/Les Ballet C de la B, Juan Navarro/Carniceria Teatro, David Zambrano, to name but a few. Over the years, she has developed the studio as a dynamic platform for emerging artists among who she evolves.
Convinced that choreographic writing can only take place when it escapes the knowledge of its creator, she likes to question the conditions that bring about the emergence of choreography from a raw material or an everyday object. Her first creation (Uniform, 2017) — depicting the symbiosis of two women who mercilessly demolish a large set sculpted in sand — was awarded the prize for best scenography at the international Atelier festival, Baia Mare, in Romania. In 2018, she begun a research on minimal narrative in contemporary dance for young audiences. In 2019, she started a cycle of collaborations on the theme of gender identity: "Match 2" with Vilma Pitrinaite ; "DipaTe" with Chloé Beillevaire and "Nothing Sexual" with Charlie Cattrall and Elie Tass.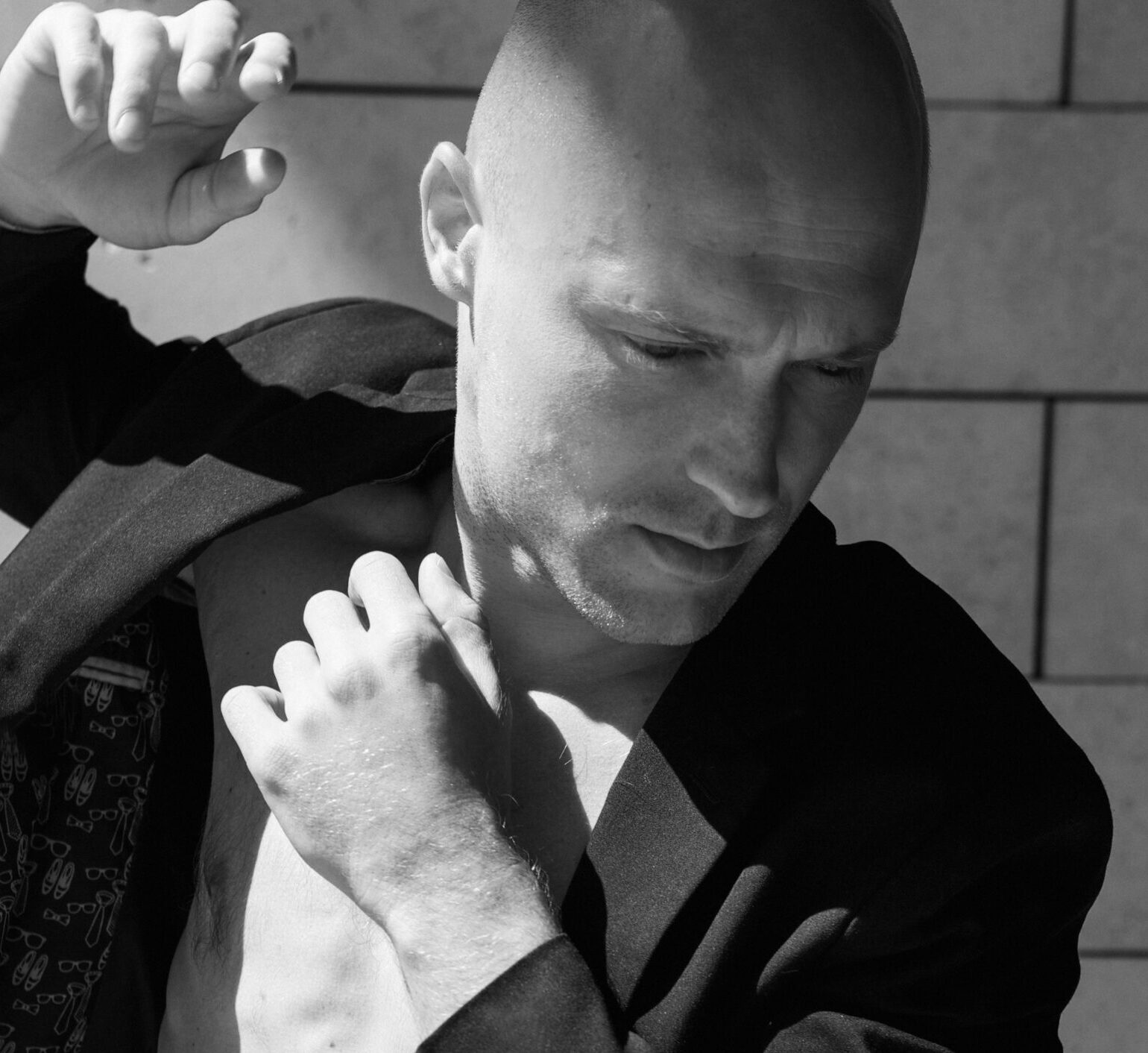 Laurynas Žakevičius                       

Vilnius, Lithuania

Laurynas' goals as an artist and performer reflect the ones in the mission of LOW AIR, a dance theatre he co-founded: to raise the awareness towards dance though building culture communities, presenting dance performances, fostering education, and initiating social programmes reachable to anyone. LOW AIR, Lithuania's first urban dance theatre, founded in 2012 by Airida Gudaitė and Laurynas Žakevičius, aims to research the full potential of urban dance.
The debut performance "Feel-Link", an emotional duet of urban and contemporary dance, presented in the Arts Printing House's programme for young artists which led to nomination for the highest Lithuanian theatre award for this performance and praised by both the theatre community and critics. The play is still performed, and it has been performed about 100 times in 12 countries around the world.
Since 2011, the choreographers staged six performances of new dance syntheses, searching for fresh forms in the Lithuanian contemporary dance scene. Their works have been awarded twice with the highest Lithuanian theatre award Golden Stage Cross – "Home Trip", a dance, music, theatre, and literature performance, and "Game Over", a visual dance performance.
Laurynas and his partner were awarded with Ministry of Culture of the Republic of Lithuanian National award for young creators and Borisas Dauguvietis Earring award for both the successful research and development of a new stage forms connecting urban dance and theatre and for the pedagogical work which changes a face of Lithuanian contemporary dance.
Laurynas has been developing and leading more than 30 dance projects funded by various local and international grants schemes.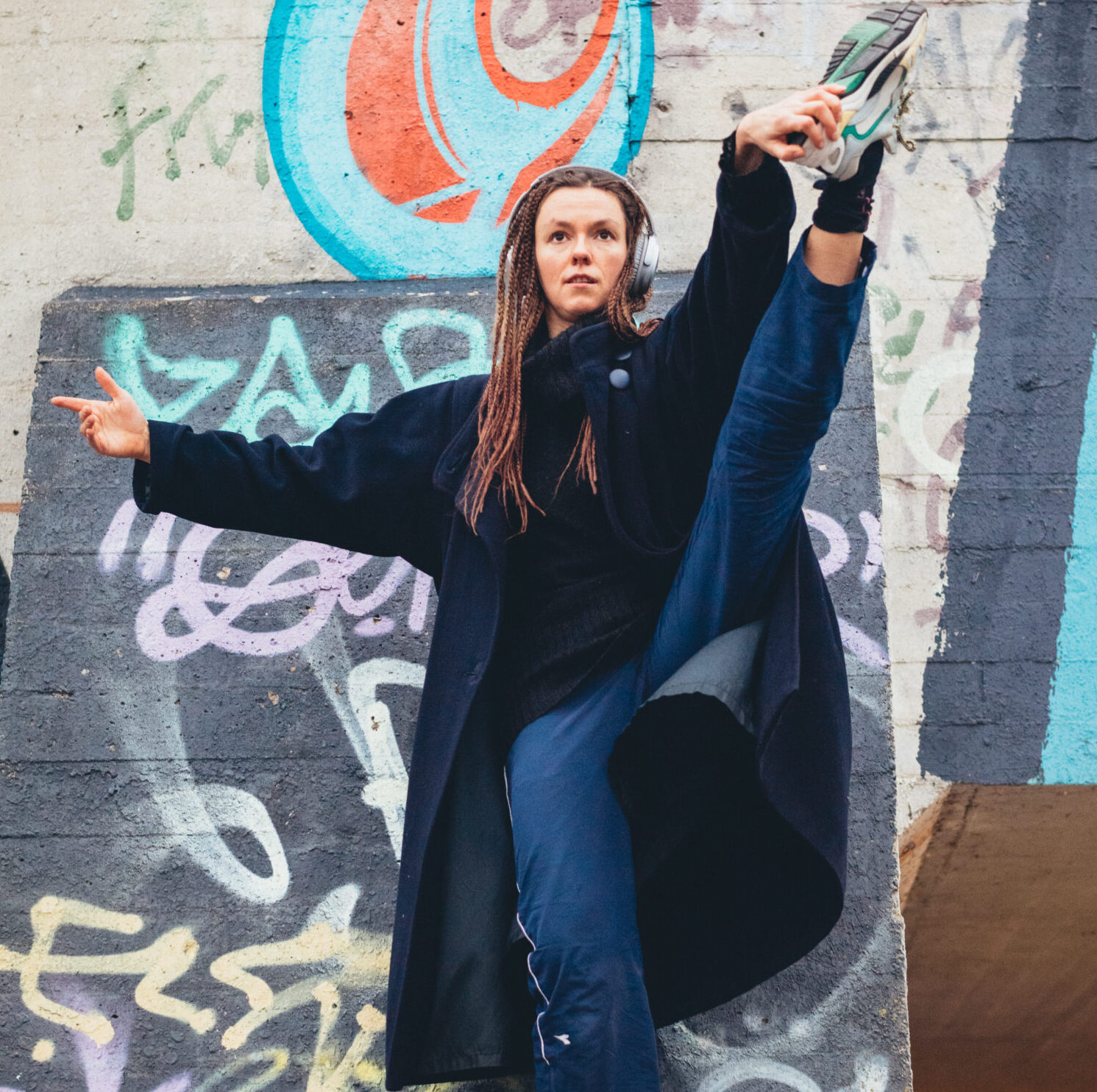 Vilma Pitrinaitė                       

Brussels, Belgium / Kaunas, Lithuania

Vilma studied choreography at CDC de Toulouse and Ex.e.r.ce, CCN de Montpellier as well as theatre directing in the School of National Theatre of Strasbourg, collaborated as dancer and actor with Philippe Grandrieux, Karim Bel Kacem, Hubert Colas, Mossoux-Bonté, Karine Ponties. Her first piece was staged in festivals JT14, Théâtre de la Cité Internationale, Paris and Premières, Strasbourg. «Miss Lithuania» was presented in Aerowaves Spring Forward, nominated as the best act of the season in Confluences, Paris. In 2016 she returned to «Aura» as a choreographer and recently created a piece for another most important dance company in Lithuania «Šeiko dance theater». Her work «Somaholidays» won «Fortunos» award and was nominated for the highest Lithuanian Golden Cross Award. Her current work «MATCH 2» will be premiered in the festival TB² in Brigittines, Brussels in June 2021 and is already invited to the famous Edinbourough Fringe Festival.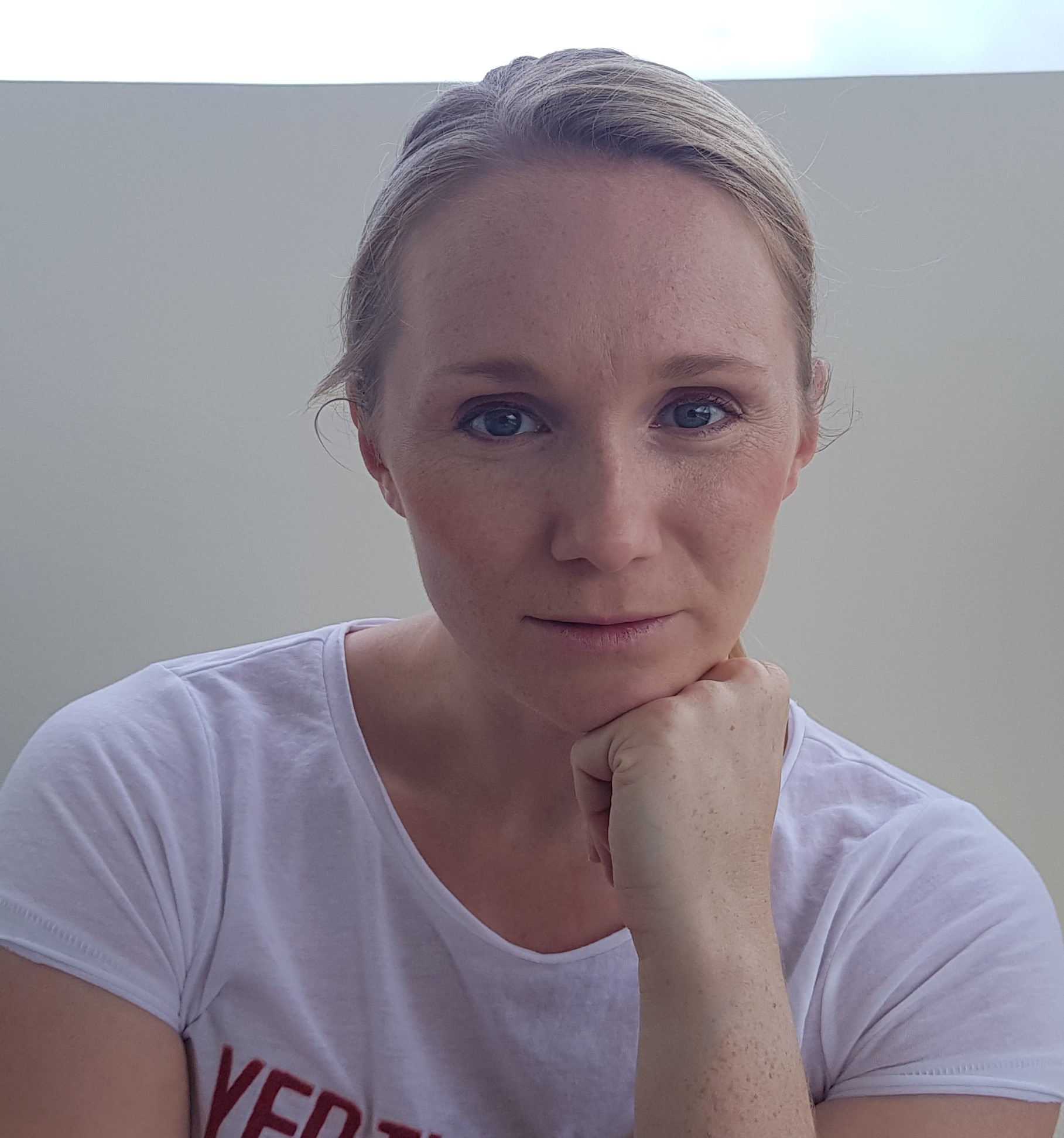 Raimonda Gudavičiūtė                       

Frankfurt, Germany

Raimonda Gudavičiūtė is a freelance dancer, choreographer, teacher. She started her dance education at the Aura Dance Theatre in Kaunas (Lithuania). As a member of this dance company, she has performed at many dance festivals and in many theatres both in Lithuania and abroad. She extended her education with a Bachelor's degree in dance and acting at the Lithuanian Academy of Music and Theatre in 2007. Raimonda Gudavičiūtė completed a Master's degree in contemporary dance at the Theatre Academy of Finland in 2009. Since 2011, Raimonda Gudavičiūtė has been living in Frankfurt and working as a dancer/performer in local projects. In November 2020 in Frankfurt am Main, Gudavičiūtė, in collaboration with the dramaturg Ingrida Gerbutavičiūtė and the video artist Sebastian Heindorff, premiered a short film "M(e)&M(other)", in which her seven year old son also takes part. The film was invited to be a part of the New Baltic Dance festival in Vilnius in December 2020.