Green Area
Countries included in this area are:
Andorra, Belgium, Cyprus, Czech Republic, France, Germany, Hungary, Luxembourg, Malta, Monaco, Poland, Portugal, Romania, Slovakia, Spain and Tunisia.
The Green Semi-Final

show takes place in

Kracòw (Poland).
Winners

of the Semi-Final shows will perform in the

European Final in Rome (Italy).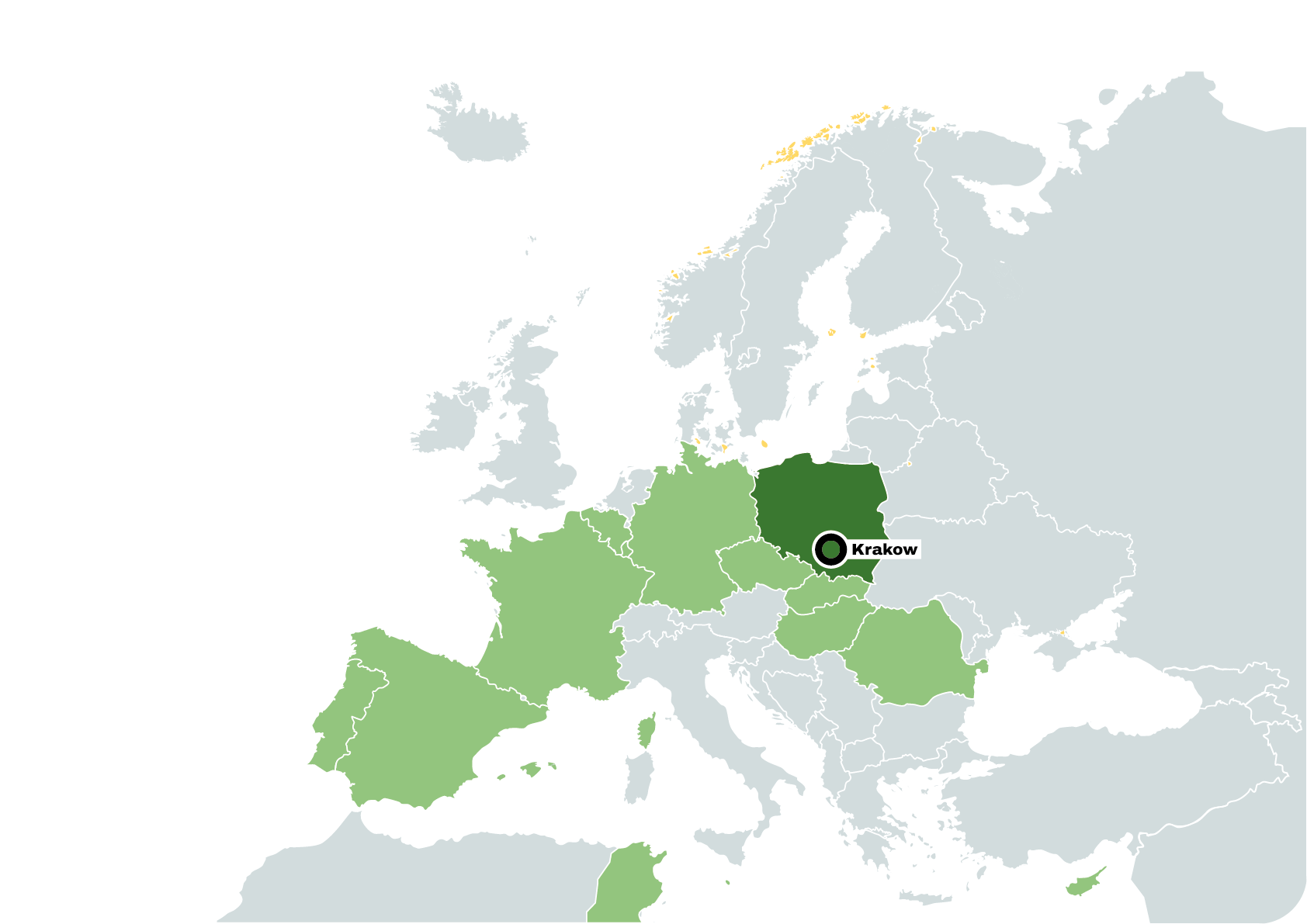 ---
Jurors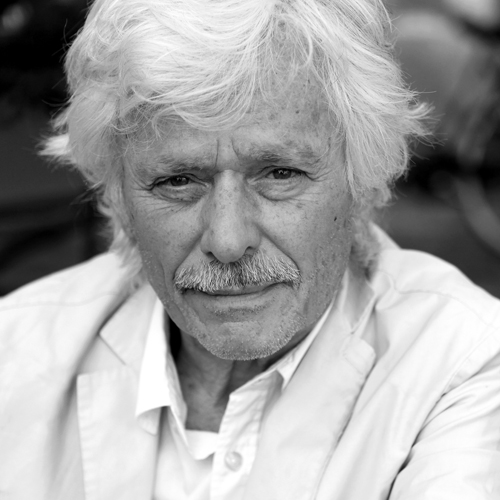 Michael Margotta                       

New York / Los Angeles, Usa - Rome, Italy

Originally from New York, Michael Margotta is an actor, teacher, director and acting coach. He holds seminars on different aspects of acting, writing and directing, in the Americas, Europe and around the world. Margotta has participated in many films with directors of the caliber of Jack Nicholson (Drive, He Said 1971) and played the roles of important characters such as Butch Cassidy in the television series Death Valley Days. Margotta was nominated for an Emmy for her appearance in Kojak in 1976 and in the same year, she starred in the Canadian thriller film Partners.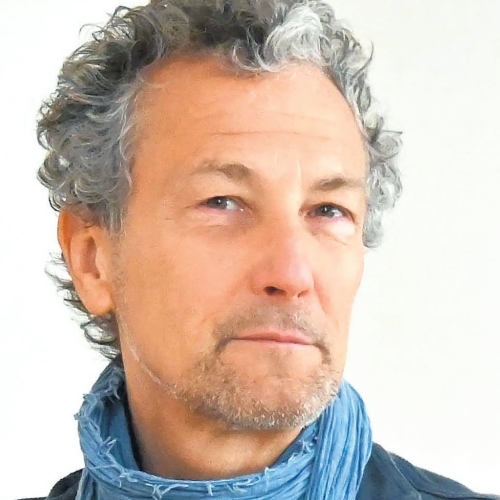 Gary Brackett                       

Boston / New York, USA - Trieste, Italy

Gary Brackett is a teacher, producer, and director from North Carolina, USA.
After his first theatrical endeavours in Boston, he moved to New York, where he started touring worldwide with The Living Theatre. He has worked all over Italy, Europe, and the Middle East, teaching and producing theatre.
He founded The Living Theatre Europe and Perform, a mind-body centre in Trieste.
He currently writes and produces original theatre pieces.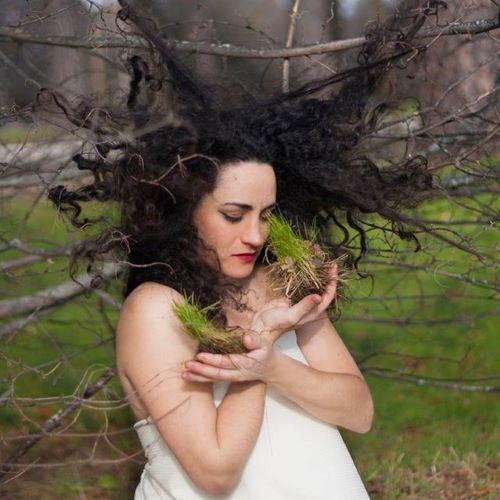 Laura De Casas Calvo                       

Japan / Argentina / Madrid, Spain  

Laura De Casas Calvo is an actress and teacher born in Japan, raised in Argentina and now based in Spain. 
She graduated in psychology (University of Madrid) with complete training in Psychodrama, and then mastered her skills with a  Master's Degree in Performing Arts from the Rey Juan Carlos University of Madrid, and  Postgraduate Degree in Poetics of the Senses from the University of Girona.
Laura De Casas Calvo is a sensory theater expert and an established member of the international theater company Teatro en el Aire in Madrid (since 2004).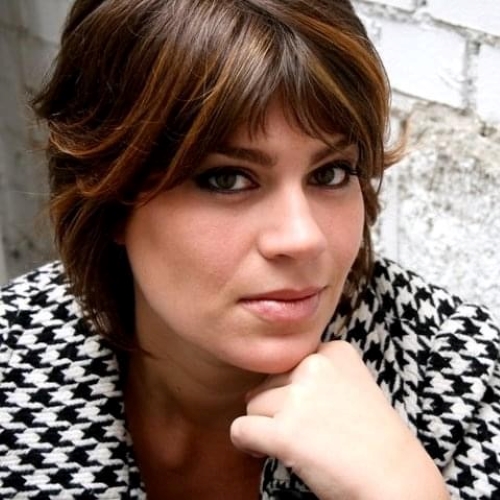 Veronica Rodriguez                       

Puerto Rico, USA

Veronica Gotay Rodriguez is a director and performer from Puerto Rico. 
Founder of the improvisation theater company, Quilosa, in Madrid, she started doing improvisation with the National Improvisation League of Puerto Rico, touring around Spain and Italy. 
After living in Europe for over 10 years, she moved to United States, but she keeps on collaborating with European theatres and personalities, such as Teatro de los Sentidos, Karim Galici and Stofer&Stofer.
Veronica Gotay Rodriguez has an MFA in Experience Design from CU Boulder and she currently  produces and directs her own shows in the USA and internationally.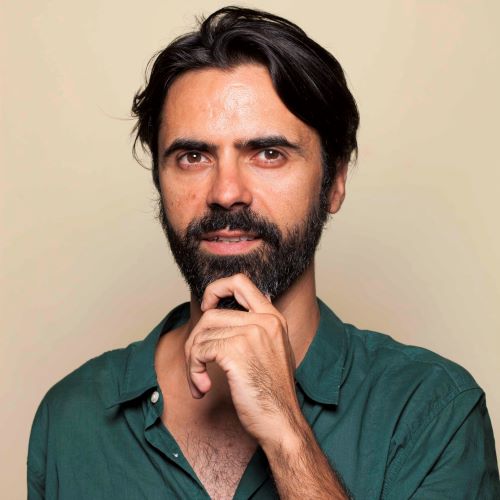 Karim Galici                       

Rome - Sardinia, Italy

MArteLive Europe - Theatre Curator

Karim Galici is an italian director, playwright and performer. 
He has a Bachelor in Disciplines of Arts, Music and Performing Arts with highest honours from the University of Rome (2004). He began his career at the Teatro Agorà in Rome (1999). In 2002 he started a collaboration with The Living Theatre and he founded the company Impatto Teatro. From 2008 to 2013 he worked with the Teatro Stabile della Sardegna and after, he started to collaborate with the Teatro de los Sentidos of Barcellona and other companies in Europe and the USA. 
He is currently the producer of Impatto Teatro (Italy).

---
Prizes
SEMIFINAL - WINNER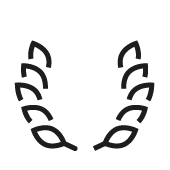 Cash Prize
Cash Prize of € 300
Brought to you by MArteLive Europe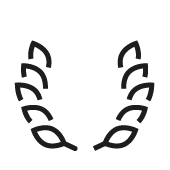 Travel Grant 
All travel costs to Rome covered to reach the MArteLive Europe Final Show and the MArteLive Biennial, both taking place on December 7-8-9, 2021.
Brought to you by MarteLive Europe

SEMIFINAL -  SPECIAL PRIZES
Artists selected by the Jury among the Semifinalists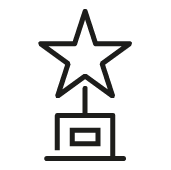 MArteLive Art in Progress
1 Week Stay at Art Residencies in Italy, Bosnia and Herzegovina, Lithuania and Poland in the Summer of 2021, for artists selected by the Jury.
Brought to you by:
* ProCult in Italy and Poland
* Tuzla Live in Bosnia and Herzegovina
* Kintai Arts in Lithuania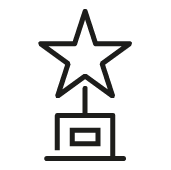 Spazju Kreattiv Prize
3 Weeks Stay at Spazju Kreattiv Art Residency in La Valletta - Malta, to work and engage with local communities.
The experience takes place in 2022/2023 and includes a per-diem allowance of € 25.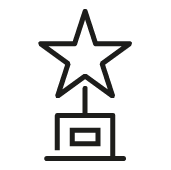 Impatto Teatro Prize
1 Week Stay at Impatto Teatro Art Residency in Cagliari - Sardinia, Italy. 
The experience takes place in 2022/2023 and includes the possibility to create a public show in collaboration with the theatre company Impatto Teatro.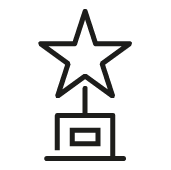 Online Show
Collaboration to create a performance in the next online show of our juror Veronica Rodriguez (Puerto Rico - USA)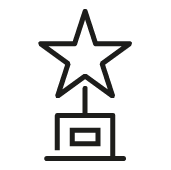 Coaching
1 Hour online coaching with Caterina Genta (Italy) about the body as a medium in performing arts.

FINAL - SPECIAL PRIZES
Artists selected by the Jury among the Finalists - European and Italian contests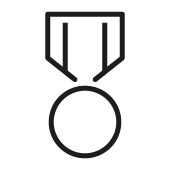 Scuderie MArteLive Prize
Up to 4 engagements in festivals in Italy such as Tolfarte Festival, Arte in strada a Mirabello, Rome Buskers in Town, Carpineto Buskers in Town, for up to 1200 € gross cachet to be agreed with the festival organizations (ITALY)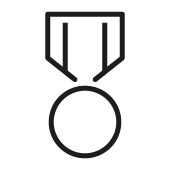 ATCL Lazio Prize
One gig in Italy in the events season 2022/2023 organized by the leading promoter ATCL Lazio (ITALY)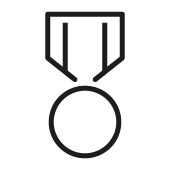 MArteFunding Prize
Possibility of free access to the crowdfunding platform www.martefunding.org to launch your own campaign, receiving a bonus promotion worth 500 €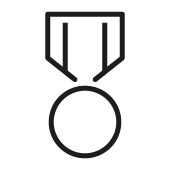 Biennale MArteLive Prize
Participation in the 2023 MArteLive Biennial in Rome (ITALY)