Green Area
Countries included in this area are:
Andorra, Belgium, Cyprus, Czech Republic, France, Germany, Hungary, Luxembourg, Malta, Monaco, Poland, Portugal, Romania, Slovakia, Spain and Tunisia.
The Green Semi-Final

show takes place in

Kracòw (Poland).
Winners

of the Semi-Final shows will perform in the

European Final in Rome (Italy).
---
Jurors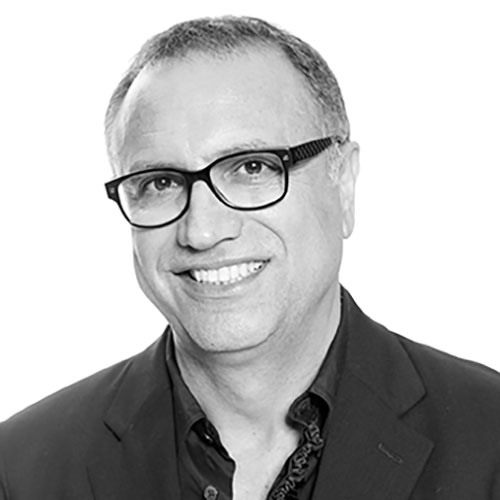 Hossein Farmani                       

New York, USA

Hossein Farmani is a creative director, gallerist, curator, philanthropist, lecturer, founder and president of the Lucie Awards in New York, International Photography Awards, International Design Awards, Paris Photo Prize, London Creative Awards and Farmani Group. 
  He has curated over 200 photographic exhibitions. 
  He has been a Juror at the Photofest or Yangong Photo festivals. 
  He co-founded the Palm Springs Photo Festival, Snap Orlando, Month of Photography Los Angeles and the Istanbul Photo Festival. 
  His collection of contemporary photography is one of the most important in the USA.
Richard Blanshard                       

London, UK

Richard Blanshard is a British Cinematographer and Cinema Photographer specialized in portraits of stars. 
He has been the Cannes Festival Photographer for 20 years. He was a set photographer for movies such as Mission Impossible, Little Buddha. He worked with the most famous directors such as Werner Herzog or Bernardo Bertolucci. 
His awards for documentaries include Emmy and Peabody. 
He photographed celebrities such as Naomi Campbell, Sylvester Stallone, Patrick Swayze, Arnold Schwarzenegger, Mick Jagger, The Beatles. 
His still archive is represented by Getty Images.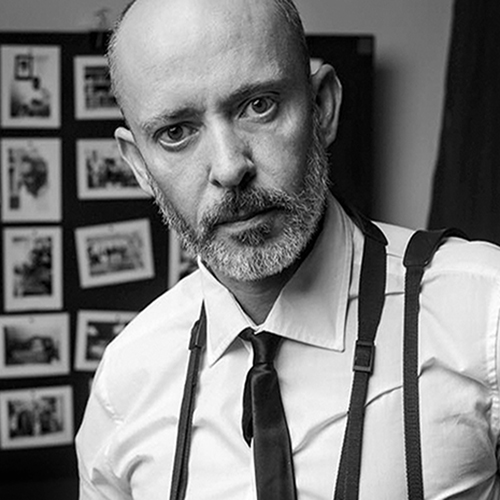 Roberto Strano                       

Caltagirone, Italy

Roberto Strano is an Italian master of photo report compared to Mario Giacomelli, famous for the photo report Violated Angels realized in Brasilian favelas adressing the issue of sexual abuse of children. 
His works belong to various private collectors and museums. He worked for Zoom and Avvenire magazines. 
Author of the book Sicilian photographers around the world (with Giuseppe Tornatore, his photos are exhibited at the Permanent Museum of Modena Franco Fontana with works of such legends as: Man Ray, Cartier-Bresson, Toscani, Scianna, Franco Fontana, Fontcuberta, Hamilton, Doisneau and Avedon.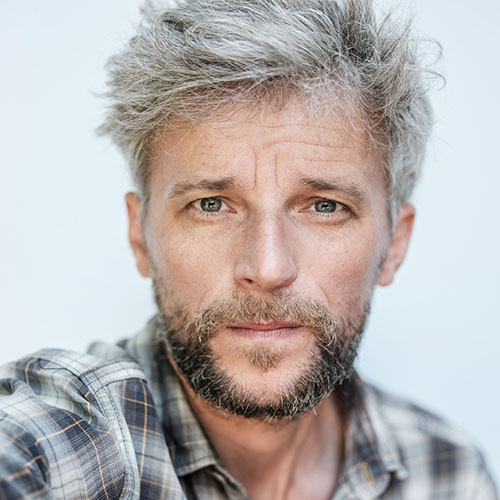 Szymon Szczesniak                       

Warsaw, Poland

Szymon Szczesniak is a Polish Master of Portrait represented by Leica Gallery, specialised in celebrities' portraits and travel photography. 
Professor at the Academy of Photography in Warsaw and Krakow, he works for advertising agencies and remarkable magazines such as Viva, Playboy, Gala, Twój Styl, Pani.  br> His works were exhibited at the Leica Gallery Solms, Warsaw, and Port Autonome, Paris. Author of the report projects: Into the Wild, Egipt, Turkey, Morocco, Can I take your picture?. Double winner of Grand Font, Golden Iggle and Chimera awards.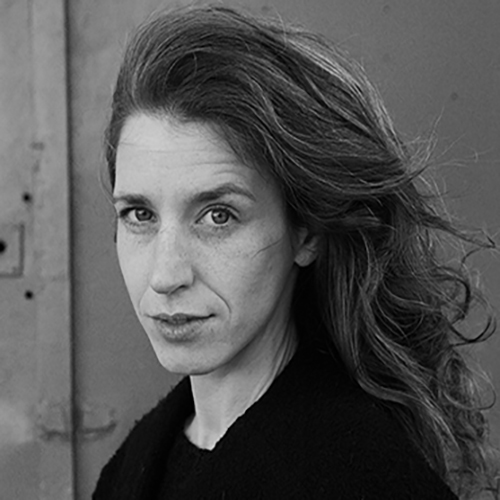 Joanna Gorlach                       

Krakow, Poland 

Joanna Gorlach is a Polish photographer, coordinator and curator of artistic events.
Head of the international Photomonth Festival, Krakow, one of the most important cultural events in Poland, she is also Professor of Photographic Documentation at the Pedagogical University, and Professor of  Contemporary Photography at the Academy of Fine Arts in Krakow.  
She cooperated with the Lablab Foundation on the digitization of Zofia Rydet's works and also teaches  Contemporary Photography at the Academy of Art in Szczecin, Poland.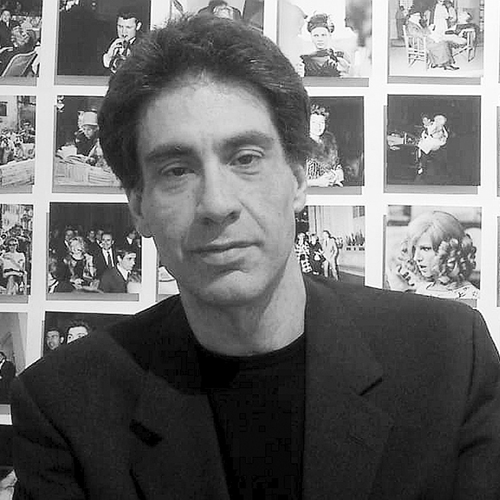 Marco Geppetti                       

Rome, Italy

Marco Geppetti is a gallery owner and photographer with experience in fashion, television and photojournalism. 
Founder of That's Hall Gallery, he began his career with the Troupe News agency founded by his father, Marcello, a photojournalist that inspired Federico Fellini to create the character of the Paparazzi in La Dolce Vita. 
He collaborates with magazines such as Gente, Oggi, or TV Stelle and legendary tv programs: Fantastico, Domenica IN, Non è la Rai. He collaborates with casting agents and fashion agencies. Official photographer of Fantastica, the first "talent program" in Italy.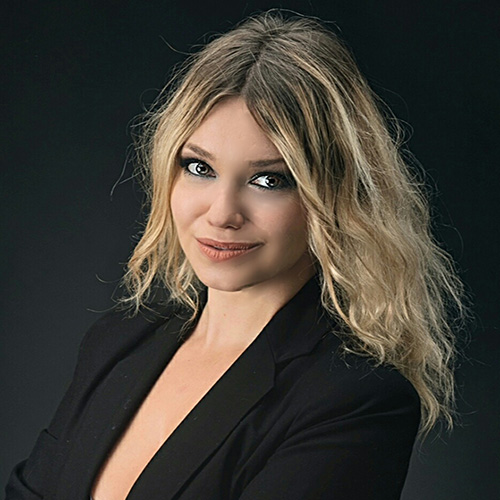 Joanna Longawa                       

Krakow, Poland / Rome, Italy

MArteLive Europe - Photography Curator

Polish Journalist writing in Italian, English and Spanish based in Rome. Editor in chief and founder of the JL Interviews art magazine in English. Foreign correspondent of Trendy. Art of Living, a luxurious Polish magazine (interviews with Lina Wertmüller, Jo Nesbø, Alessandro Baricco, Krzysztof Zanussi, Alex Gross, Ron Hicks). Collaborator of Nasz Swiat, Ser Argentino, Unfolding Roma and Romeing. Translator, poet, event organizer. Author of the book, Le prove dell'esistenza, Albatros, with Barbara Alberti's introduction and Federico Moccia's note.
Prizes
SEMIFINAL - WINNER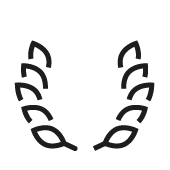 Cash Prize
Cash Prize of € 300
Brought to you by MarteLive Europe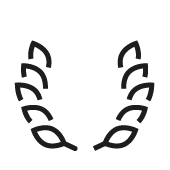 Travel Grant 
All travel costs to Rome covered to reach the MArteLive Europe Final Show and the MArteLive Biennial, both taking place on December 7-8-9, 2021.
Brought to you by MarteLive Europe

SEMIFINAL - SPECIAL PRIZES
Artists selected by the Jury among the Semifinalists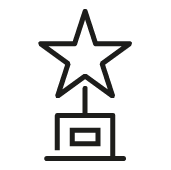 MArteLive Art in Progress
1 Week Stay at Art Residencies in Italy, Bosnia and Herzegovina, Lithuania and Poland in the Summer of 2021, for artists selected by the Jury.
Brought to you by:
* ProCult in Italy and Poland
* Tuzla Live in Bosnia and Herzegovina
* Kintai Arts in Lithuania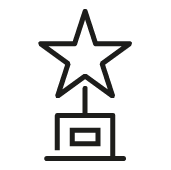 MUSEO DE VARGAS Prize
Exhibition at Museum De Vargas. one work will be hosted in a group exhibition (SPAIN)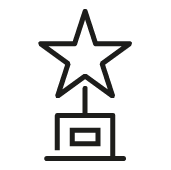 BATOR ART Prize
Group exhibition at the Bator Art Gallery, one work per person (POLAND)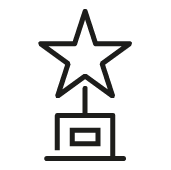 PASTIFICIO CERERE Prize
Portfolio revision with curators from Pastificio Cerere Foundation (ITALY)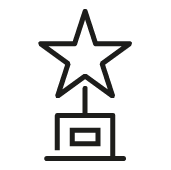 AUTHENTICATION4ART Prize
Record of 10 works at Authentication 4 Art platform registration for artworks. Including the free use of the platform for an unlimited time and certificates (SPAIN)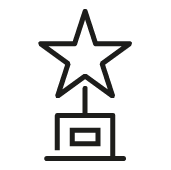 THAT'S HALL Prize
Live or online exhibition at the That's Hall Galleria (ITALY)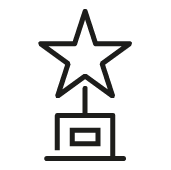 FARMANI/HOUSE OF LUCIE Prize
Exhibition with the Farmani Group at the House of Lucie Galleries (HUNGARY/GREECE)

FINAL - SPECIAL PRIZES
Artists selected by the Jury among the Finalists - European and Italian contests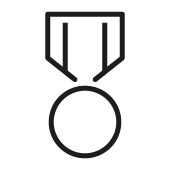 ArtSharing Prize
An artistic residency and an exhibition, lasting a minimum of 6 days at Art Sharing gallery in Rome (ITALY)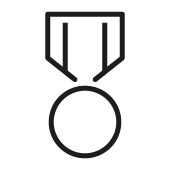 ART G.A.P. Prize
Participation in a group exhibition, lasting a minimum of 6 days at the ART G.A.P. gallery in Rome (ITALY)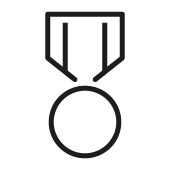 Biennale MArteLive Prize
Participation in the 2023 MArteLive Biennial in Rome (ITALY)