Green Area
Countries included in this area are:
Andorra, Belgium, Cyprus, Czech Republic, France, Germany, Hungary, Luxembourg, Malta, Monaco, Poland, Portugal, Romania, Slovakia, Spain and Tunisia.
The Green Semi-Final

show takes place in

Kracòw (Poland).
Winners

of the Semi-Final shows will perform in the

European Final in Rome (Italy).
---
Jurors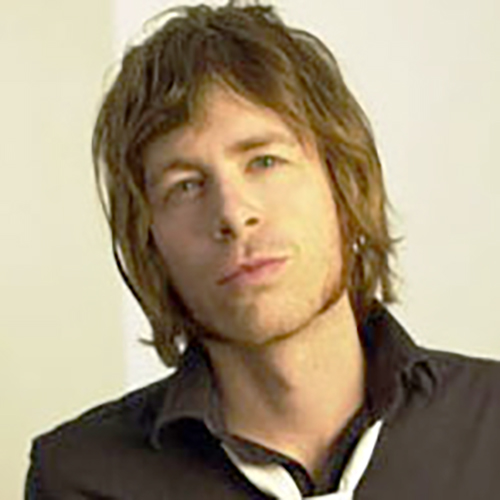 Patrick Boyer / Urban Cowboy                       

Vancouver, Canada

Patrick Boyer is a Canadian artist: known as the Urban Cowboy, he is famous for creating contemporary illustrations and collages.
With an extensive background in Marketing & Communication, acknowledged as one of the most influential designers and illustrators in the world by WebDesign Magazine, he has been commissioned  by clients such as Coca-Cola, Pernod Ricard, EMI, Ad Week, Bauer Media, Tyra Banks, Lufthansa, The BBC, DaimlerChrysler, ESPN and more. 
He realised covers for magazines like The Sun, Saturn Turn On, The Wall street Journal, Future.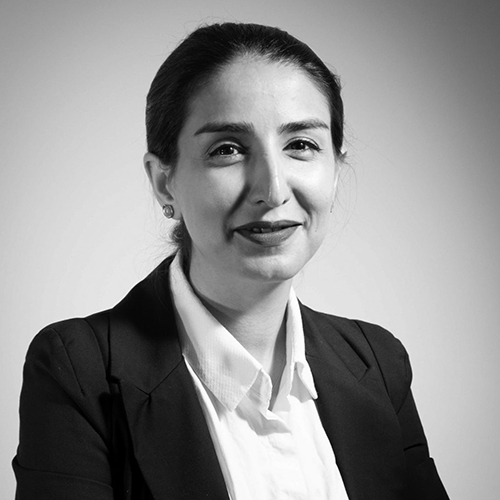 Narjes Mohhamadi                       

London, UK

Narjes Mohhamadi  is an Iranian freelance illustrator and art teacher. 
Co-founder and editor-in-chief of the UK Brightness magazine, Digital Journal of Illustration,  she was nominated as one of the best illustrators in the White Raven list, Germany, and in the Little Hakka Illustration competition, China.
She was also selected as one of the best 100 illustrators by the Taschen publishing house, USA. 
She has participated in several festivals and competitions such as White Crown 2020, Italy, COW International Design Festival, Ukraine, Illustrade Festival, Germany, and Design Korea.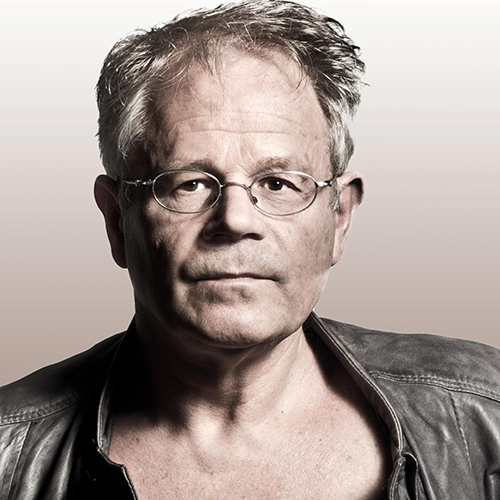 Wladyslaw Targosz                       

Kraków, Poland

Władysław Targosz is a Graphic Design Professor at the Academy of Fine Arts in Kraków, Poland. 
He gained major awards, such as: the 3d prize for the poster at the VII Bienal del Deporte, Barcelona, and the 1st prize for Hannover Messe.
He currently organizes workshops of serigraphy, computer/design graphics and visual identification and cooperates with prestigious Polish editors, such as: Wydawnictwo Literackie, Polskie Wydawnictwo Muzyczne and the Press Research Center of the Jagiellonian University. 
Władysław Targosz participated in the Graphic Biennale in Barcelona, ​Cairo, Kanagawa, Ljubljana, Madrid, Santa Barbara, Sarajevo, and Toronto.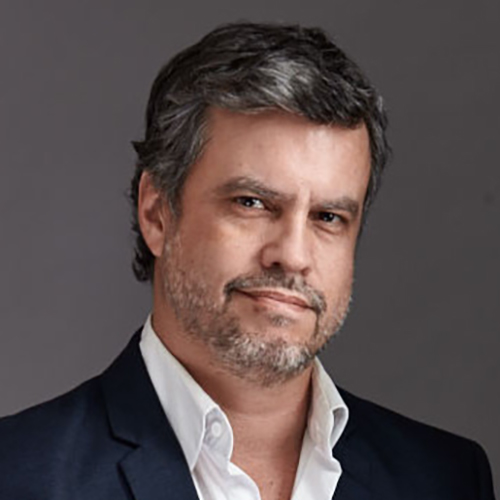 Guillermo Scagnet                       

Buenos Aires, Argentina

Guillermo Scagneti is an Argentinian Graphic Designer and professor of Escuela de Creativos.
Founder of Doppelganger and Design Director for international brands such as Interbrand J.Walter Thompson and Abbot Nutrition, he gained several awards. 
Communication director of Petrobras (Brazil) and Renfe (Spain), he's also Brand Director of the Inter-American Development Bank (IDB). 
As a Juror, he's a board member of  major Advertising Festivals in Buenos Aires, such as Diente - Círculo de Creativos Argentinos and AMDIA – Mejor Marketing, and in Spain, like Lapiz – Hispanic Marketing Award.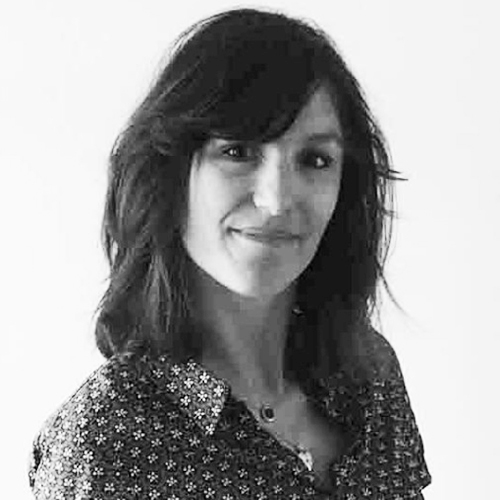 Aude Moyne Bengtsson                       

Paris, France

Aude Moyne Bengtsson is a  French illustrator, photographer and graphic designer. During the last 10 years, she has lived in France, Spain, Italy, and the Middle East. 
She exhibited her works in Qatar (Chloé. The Pearl - The Cultural Village Foundation) and Le Havre, France (permanent exhibition in Gallery Studio Moyne).  
She worked for o2illustre and her works are well appreciated in Paris, Rome, Tuscany, and the South of France. 
She is currently  marketing and communication director of PALIMEX.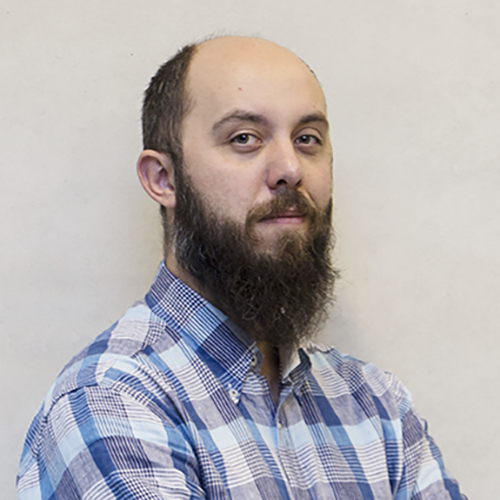 Pawel Napierala                       

Poznań, Poland

Fine Arts and Art Restoration expert, Paweł Napierała is a member of the Association of Polish Artists and Designers, the Board of Directors of Polish Artists and Designers and a member of the International Association of Art IAA/AIAP – UNESCO. 
Paweł Napierała worked as conservator in the Studio of Painting and Polychrome Sculpture Conservation at the National Museum in Poznań, where he currently lives and works as Project Manager for the Artnova Foundation.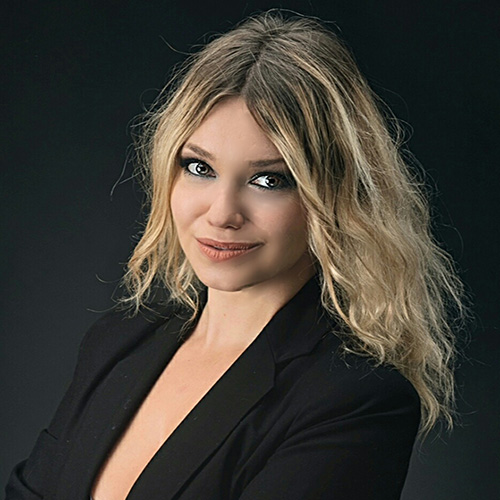 Joanna Longawa                       

Krakow, Poland / Rome, Italy

MArteLive Europe - Digital Illustration Curator

Polish Journalist writing in Italian, English and Spanish based in Rome. Editor in chief and founder of the JL Interviews art magazine in English. Foreign correspondent of Trendy. Art of Living, a luxurious Polish magazine (interviews with Lina Wertmüller, Jo Nesbø, Alessandro Baricco, Krzysztof Zanussi, Alex Gross, Ron Hicks). Collaborator of Nasz Swiat, Ser Argentino, Unfolding Roma and Romeing. Translator, poet, event organizer. Author of the book, Le prove dell'esistenza, Albatros, with Barbara Alberti's introduction and Federico Moccia's note.
---
Prizes
SEMIFINAL - WINNER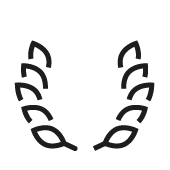 Cash Prize
Cash Prize of € 300
Brought to you by MarteLive Europe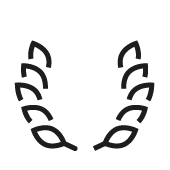 Travel Grant 
All travel costs to Rome covered to reach the MArteLive Europe Final Show and the MArteLive Biennial, both taking place on December 7-8-9, 2021.
Brought to you by MarteLive Europe

SEMIFINAL -  SPECIAL PRIZES
Artists selected by the Jury among the Semifinalists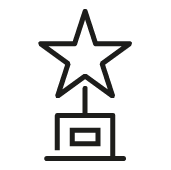 MArteLive Art in Progress
1 Week Stay at Art Residencies in Italy, Bosnia and Herzegovina, Lithuania and Poland in the Summer of 2021, for artists selected by the Jury.
Brought to you by:
* ProCult in Italy and Poland
* Tuzla Live in Bosnia and Herzegovina
* Kintai Arts in Lithuania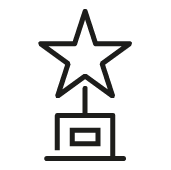 MUSEO DE VARGAS Prize
Exhibition at Museum De Vargas. one work will be hosted in a group exhibition (SPAIN)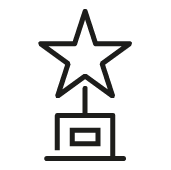 BATOR ART Prize
Group exhibition at the Bator Art Gallery, one work per person (POLAND)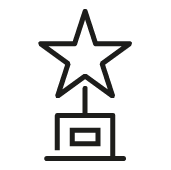 PASTIFICIO CERERE Prize
Portfolio revision with curators from Pastificio Cerere Foundation (ITALY)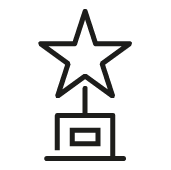 AUTHENTICATION4ART Prize
Record of 10 works at Authentication 4 Art platform registration for artworks. Including the free use of the platform for an unlimited time and certificates (SPAIN)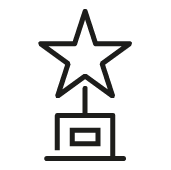 BRIGHTNESS Prize
Publication of an article/insight/cover in the digital Journal of Illustration Brightness (UK)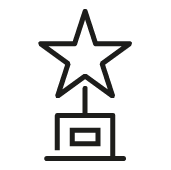 LISBON ART STAY Prize
Exhibition and stay at Lisbon Art Stay Hotel (PORTUGAL)

FINAL - SPECIAL PRIZES
Artists selected by the Jury among the Finalists - European and Italian contests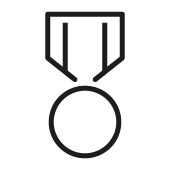 ArtSharing Prize
An artistic residency and an exhibition, lasting a minimum of 6 days at Art Sharing gallery in Rome (ITALY)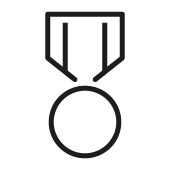 ART G.A.P. Prize
Participation in a group exhibition, lasting a minimum of 6 days at the ART G.A.P. gallery in Rome (ITALY)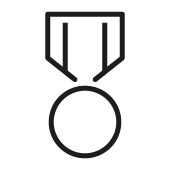 Biennale MArteLive Prize
Participation in the 2023 MArteLive Biennial in Rome (ITALY)